Stephen M. Black is currently employed as a Regents' Professor with Georgia Regents University's Department of Obstetrics and Gynecology. In this role, he not only helps shape the minds of America's future doctors but also conducts medical research on critical topics within the OBGYN field.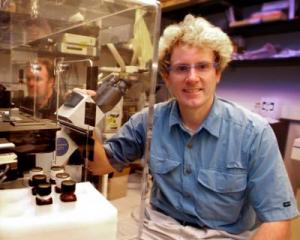 The term "medical research" encompasses the basic research, applied research, or translational research completed to aid in, add to, or update the body of medical knowledge. Typically, medical research can be categorized in two ways: clinical trials that complete evaluation of new treatments for safety and efficacy, and preclinical research, which encompasses all other research that leads to the development of new treatments. Medical bodies fund most of the United States' medical research, distributing funds from a large pool in the form of grants. The National Institute of Health contributes enough funding to cover 28% of all American medical research, while United States pharmaceutical companies account for 29% of all medical research funds. Funding is awarded in the form of grants in a very competitive application process.
Stephen M. Black has four active grants for which he is the Principle Investigator/Project Leader. These grants cover research in the following topics:
Reactive oxygen species in PPHN: Role of ADMA
Perinatal regulation of TGF beta 1 during vascular remodeling
Perinatal pulmonary hypertension: developmental mediators
Endothelial barrier protection and repair in acute lung injury
Stephen M. Black has several additional pending grants, while some of his trainees are also working on active grants.
Stephen M. Black has also completed research on a number of topics, such as:
Learn more about Stephen M. Black and his past research by visiting his profile on about.me.